Any equipment in operation can not guarantee there is no problem , as more advanced type , there may be some failures in cone crusher's actual operation . then, for these failures , operator how to troubleshoot the cause and deal with it?? Here sanme will tell us the reasons of two failures that cone crushers may occur .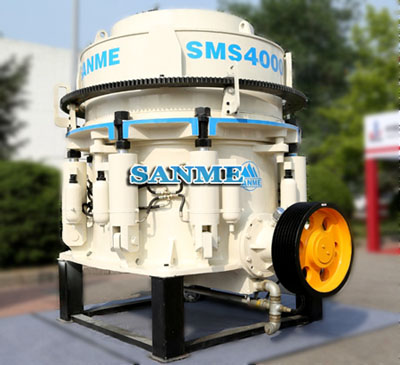 First, the reason which adjustment sets can not work :
1 , cone crusher to the ore material for heat ;
2 , thread lubrication is not in place;
3 , the adjustment cap worn seals or dust cover seal means no rain ;
4 , cone crusher is too long in the same row ore mouth working hours;
5. Adjust the threaded sleeve jacket or scratches and even support thread breakage.


Second, the reason that adjustment sets loose in the course of their work :
1 , when the crushing operations , did not fully lock adjustment cap or wedge bond;
2 , cone crusher support sleeve and the threaded adjustment sleeve wear;
3, the discharge mouth is too small or too large port of discharge ;
4 , the operation in the case of the cone crusher adjustment cap locking lever breakage.
5 , cone crusher wall and rolling acetabular wall thick.
The reason for the above is that the cone crusher problems that may arise introduction, I hope for your help.