Any equipment will be wear and tear occurs with used for a long time, cone crusher is no exception. Because of non-stop work , cone crusher wear time and the material accumulated to a certain extent , there will be some equipment wear, may result in lower yields , or the material is not an ideal situation, then you need to replace the cone crusher accessories.
Therefore , when we use the cone crusher , to regularly carry out regular inspections of equipment, accessories , case can not be used due to cone crusher wear parts , resulting in a greater degree of damage to the machine .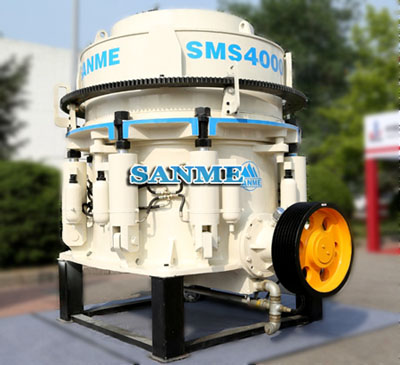 Sanme remind you , cone crusher parts maintenance work is very important , can cause damage to some parts of the machine further damage , and may even unusable. For example, SMS multi-cylinder hydraulic cone crusher, hydraulic system damage if one component is not replaced in time , it may cause the entire hydraulic system is not working properly, it will affect production, but will also bring the loss of interest. In addition , such type of spring cone crusher and so on , but also do inspection, maintenance , especially after a period of time to look at the spring there is no need to replace the gasket .
Cone crusher crushing wall using new composite materials forged a cost-effective , super wear-resistant, wide applications and so on. After a new installation or a new replacement cone crusher wall work six to eight hours , you should check their retention , should be immediately found loose fastening , cone crusher to avoid unnecessary damage . Cone crusher machine using the machine lies maintenance, so the machine will work for you longer , but your interest is to get the corresponding reward.