Crushed aggregate, also known as rock aggregate, refers to a crushed stone product produced in quarries. In areas where natural sand and gravel aggregate deposits are insufficient to handle local demand, larger stones are processed in an impact crusher to create crushed rock aggregate. The Upgraded Version HC Series Impact Crusher from Shanghai Sanme is a great choice for processing such kind of larger stones. The greater costs of production involved in mining and processing the stones to create crushed aggregate mean that the cost of this material is often significantly higher than that of comparable natural products.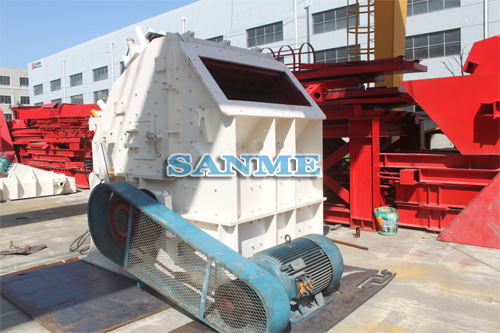 All aggregate is divided into two types: fine and coarse. Fine crushed aggregate is broken up into smaller pieces than coarse crushed aggregate. When put through a separator or aggregate washer, coarse crushed aggregate will pass through a 3-inch (7.62-cm) sieve but will not go through a No. 4 sieve. Fine crushed aggregate will pass through a No. 4 sieve but will be stopped by a No. 200 sieve during the aggregate screening process.
The different aggregate sizes and types are appropriate for specific uses in the construction and landscaping industries. For example, although the larger, coarse crushed aggregates are more economical, this type of aggregate can present problems if used in concrete forms for upright structures. By comparison, fine aggregate is suitable for use in concrete, but it would not be a recommended choice for the creation of a roadbed or driveway.